The entire 2022 season has been such an adventure for Ranger Racing! Since jumping on board as Ty Majeski's Team Sponsor, we have successfully won two of the last three playoff races. As the momentum built for the Championship, so did the support and outpour of support from our patrons. We were beyond thrilled to announce that we will be sponsoring Ty Majeski in the 2023 season! 
Ty Majeski wins Truck Series race at Miami.
Wins 2 out of the last 3 Playoff Races!
Ty Majeski kept his playoff momentum rolling with a dominant win in Homestead-Miami Speedway, his second win in two events. Tundra teammates Chandler Smith and Ben Rhodes locked themselves into the Championship 4 with top-10 solid runs. In two weeks, the three Tundra drivers Majeski, Smith and Rhodes will compete for the NASCAR Camping World Truck Series title in Phoenix.
" We were just letting it all hang out there. This place is so much fun. This racetrack is just badass, so much fun to race on. Obviously, it makes it more fun when you have a truck like that. I'm so proud of Joe (Shear, Jr., crew chief), everybody at ThorSport – Duke, Rhonda, Allison (Thorson, team owners) to let us go and live our dreams. We all make a living racing and that is pretty dang cool. I love doing this. I'm so happy to be here and so proud to making the most of this opportunity." - TY MAJESKI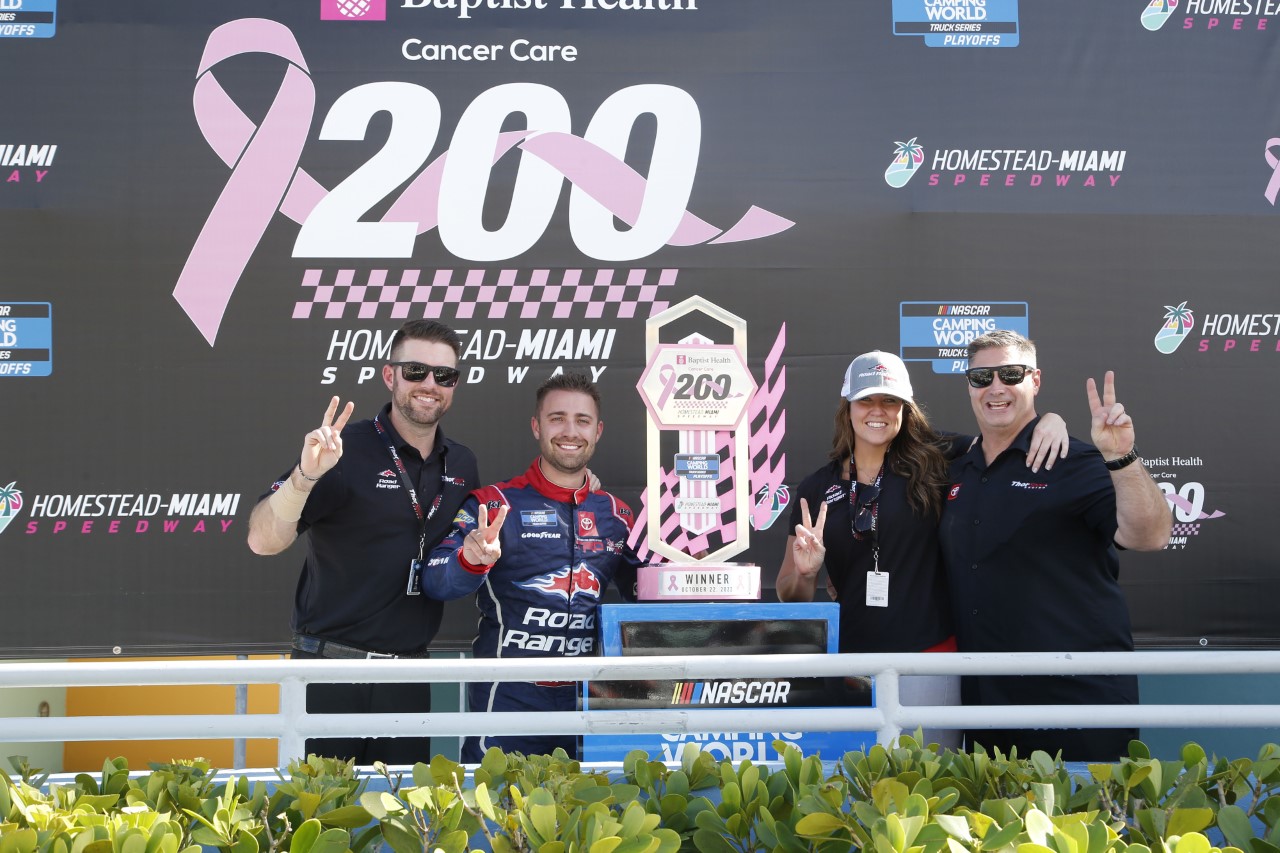 Ty Majeski wins Truck Series race at Bristol.
Earns spot in Round 3 of the Playoffs in Phoenix.
Our Guy Ty Brings Home a Win!!!
Ty Majeski not only won his first career race, but he brought home the first career win for Road Ranger Racing as well! We are so honored to sponsor such a talented Driver and look forward to many more successes as we continue our sponsorhip throughout the 2022 Playoff Season!
Ty Majeski downplayed his final run in Thursday night's UNOH 200 presented by Ohio Logistics at Bristol Motor Speedway as "just another restart." In reality, it was the most important moment to date in Majeski's hardscrabble career.
Streaking away from Zane Smith after a restart with 12 laps left in the NASCAR Camping World Truck Series' Round of 8 playoff race, Majeski scored the first NASCAR national series victory of his career and claimed the first berth in the Nov. 4 Championship 4 finale at Phoenix Raceway.
"Awesome job! Thank you!" Majeski radioed to crew chief Joe Shear Jr. as he crossed the finish line. "Let's polish this baby up, and let's take this thing to Phoenix."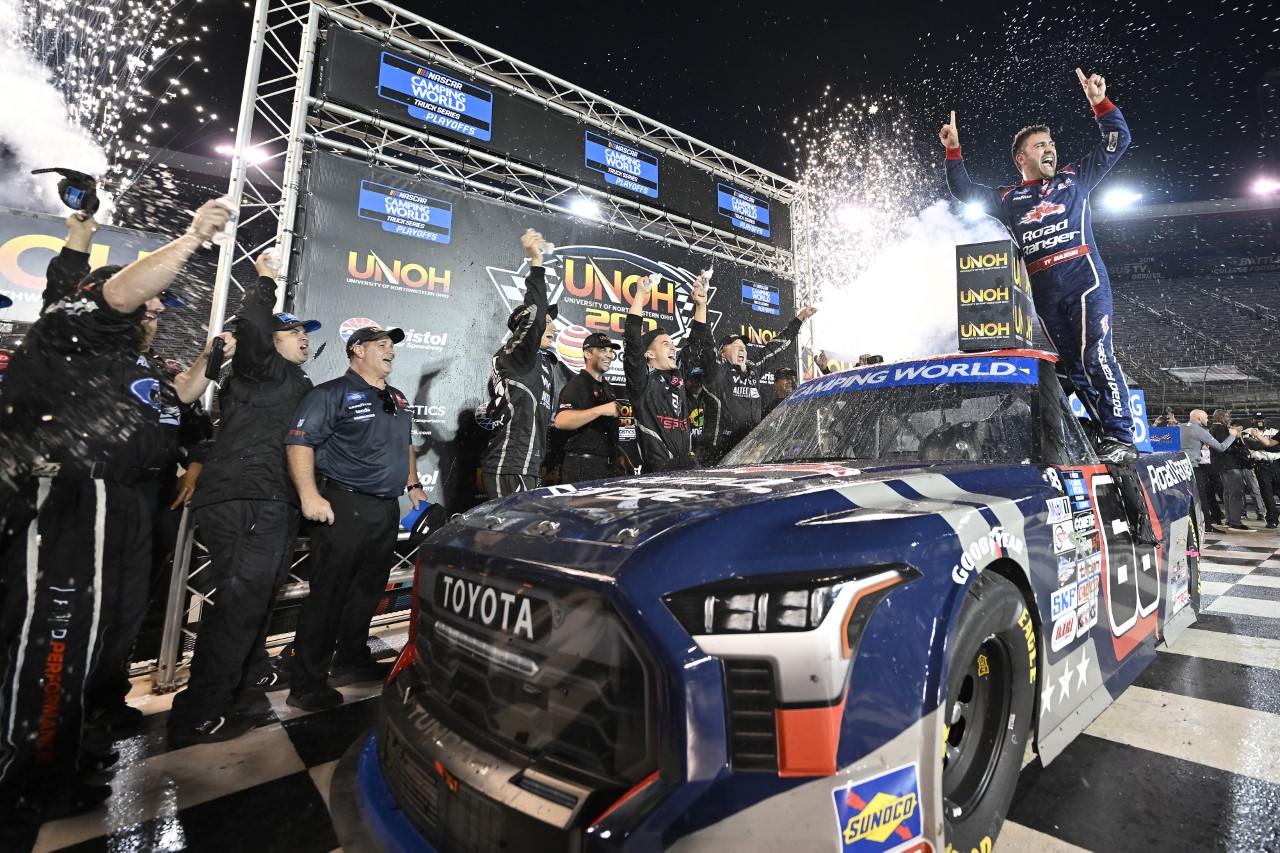 To preserve the lightning-fast No. 66 ThorSport Racing Toyota that had carried him to victory, the short-track ace eschewed the customary burnout on the frontstretch, eliciting some good-natured boos from fans in the grandstands. But nothing could dampen Majeski's mood.
"Man, this is unbelievable," said the 28-year-old from Seymour, Wisconsin. "I've been waiting for an opportunity like this. …We came guns blazing for this race, took our best truck. Joe was aggressive on pit strategy — got us out front, and we were able to get it done. "This is so cool. My career's been so up-and-down. … This is just damn cool — I've been waiting for this for a long time."
By Reid Spencer NASCAR Wire Service September 15, 2022  at 11:05 PM
Pre-Order your Diecast truck now!