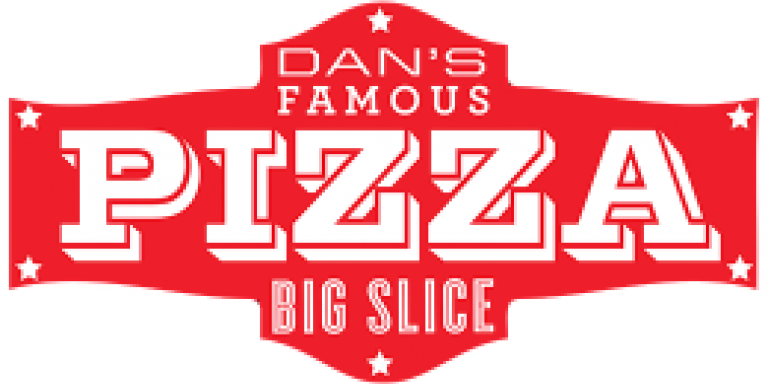 It's true what they say – you can't buy happiness, but you can buy pizza.
Long gone are the days where people look down on everyday gas station pizza. In fact, the BEST deals, the QUICKEST turnaround time, and the most CONVIENVENT stop is your local Travel Center.  Believe it or not, Times Magazine published an article entitled, "Why We Can't Get Enough of Gas-Station Pizza" that just goes to show - we're trending. The article details research done by NPD Group, a market research group, that stated "the amount of pizza dough and crust shipped to convince stores shot up by 27% in only a year. We are collectively buying 20% more servings of pizza from these outlets than we were a year ago, while servings at traditional carry-out pizza chains are just treading water."
So, what did we do at Road Ranger when we saw this? CHALLENEGE ACCEPTED.
With the industry standards changing, we were excited to build pizza greatness.
Although Dan's Big Slice pizza has been a big part of Road Ranger for many years, it originally started in just a few stores. Throughout the years the program had changed due to rising costs of ingredients, higher consumer demands, and many other factors.  Unfortunately, the prized pizza we once loved so much, began to feel like a distant memory. With the original Dan's Big Slice Pizza far from sight, we went on a quest to revamp our pizza to return it to that original homemade glory - focusing on quality and flavor.
 
It started with the ingredients.
We tested 100's of different raw doughs, 1,000's of sauces, and an unaccountable amount of cheese blends – all in the inevitable quest to try to find the perfect combination.
Through many tastings, with many Road Ranger Team members and test markets, we finally felt we found THE ONE. It starts with our dough, a raw dough from a baker in New York. This is topped with our rich Pizza sauce sweetened slightly by Pear Tomatoes. We then add our cheese which is a five-cheese blend of Whole Milk Mozzarella, Provolone, White Cheddar Cheese, Romano and Parmesan, and topped with our special Italian Seasoning Blend.  
 
But- it doesn't stop there.
We've got to top it off with the good stuff…
Now that we found the combination of our dreams, we decided to upgrade our toppings.  Once again, we tasted many Sausages and Pepperonis of different sizes and spice profiles. Finally deciding on a Sausage and Pepperoni manufacture from right here in Chicago.  We then decided to revamp the recipes to match these toppings to ensure that our customer has the highest quality pizza.
Our new pizza now has the highest quality ingredients, more sauce, more cheese, and more toppings than ever before. THE BEST PART? It's back to the GREAT home-made quality and flavor that started Dan's Big Slice Pizza years ago. It can compete with any great pizzeria in the country – we guarantee it.
Dan's Big Slice Pizza is now in 35 of our 41 stores throughout the Midwest.
Got a Road Ranger near you? We've got a dinner idea for you!
https://www.roadrangerusa.com/food-drink/dans-famous-pizza