Hungry is no joke & we're not messing around. Our slices are seriously - HUGE.
Stop in for a delicious, fresh out-of-the-oven slice or a whole 16-inch extra-large pizza with your choice of up to 3 toppings for just $14.99!
Choose from:
Cheese
Sausage
Pepperoni
Meat Lovers
Supreme
Veggie
Breakfast
BBQ Chicken
Pepperoni & Jalapeno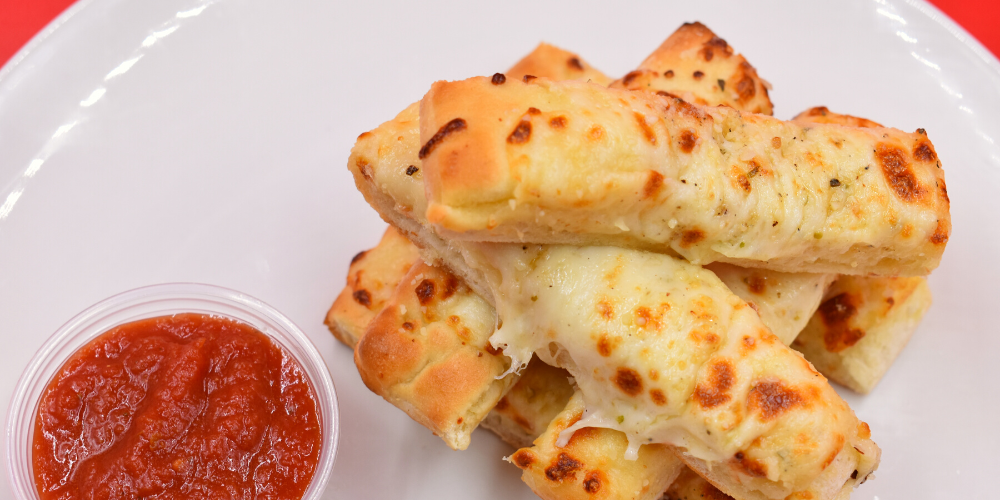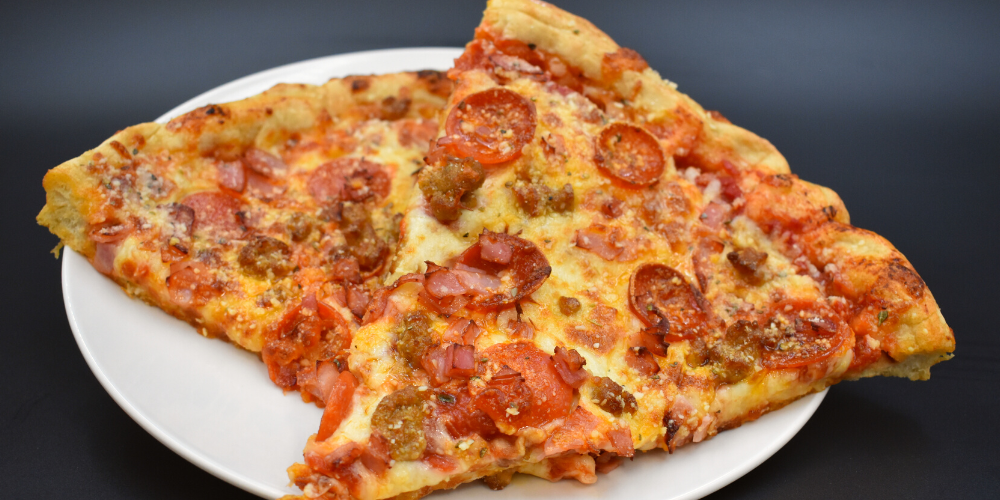 It's Pizza, your way
We've got your favorite pizza, guaranteed!
Call ahead or swing on by for a pizza ready in 10 minutes!
No time to wait? That's fine too! We've always got Cheese and pepperoni pizza ready by the slice.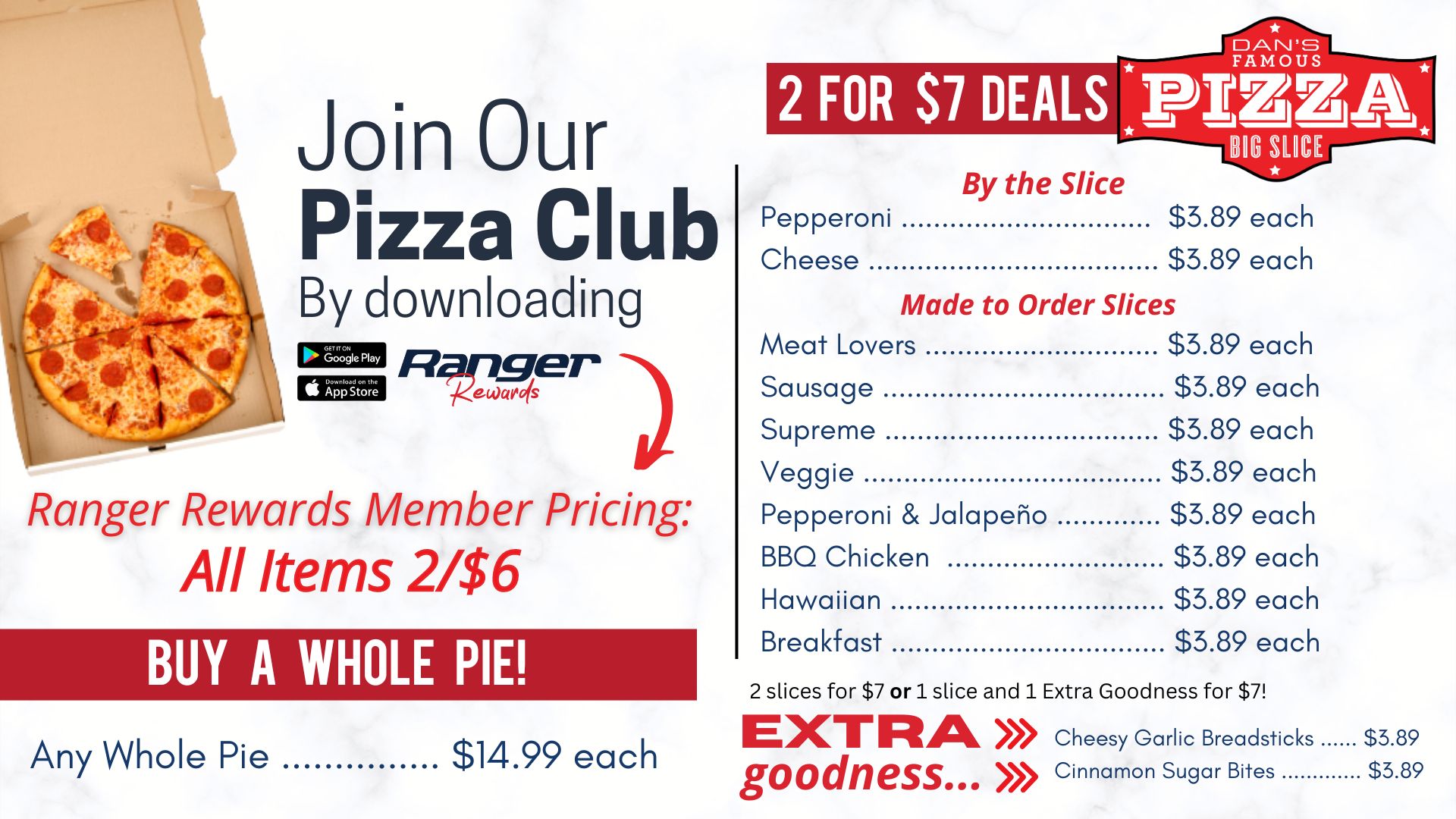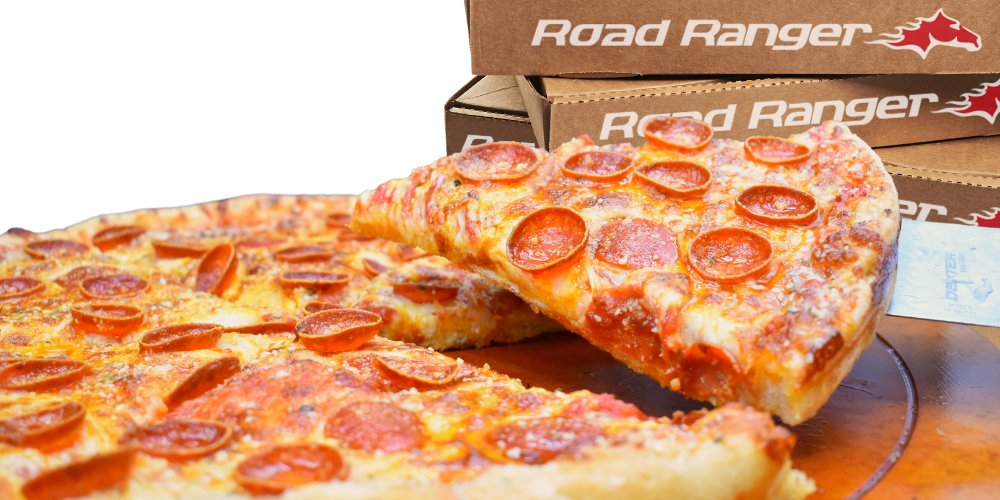 Pressed for Time? Call in your Order!
Call in your order and we'll have it ready.
Or simply stop in and place an order at the cashier counter.
Dan's Big Slice Pizza Locations

Automatically join our pizza club when you download and register for Ranger Rewards. Loyalty members receive pizza 2/$6 instead of 2/$7! On top of that, for every 6 slices you buy, you receive the 7th for free with our club tracker!