MISSION, VISION & VALUES
The Road Ranger mission is to operate market dominant stores run by a team of committed employees. We believe that our company is made great by our unique culture and an environment in which everyone gives 100% of their talents and professional energies. An environment in which bold ideas are embraced, initiative runs rampant and where providing selfless customer service every day is commonplace.
Since the beginning, the stated Road Ranger vision has been to create company value by providing a superior customer experience while investing in our employees.
And, our values are consistent from the store to corporate levels...to provide families and professional drivers highway hospitality, with top tier fuel, quality food, and superior customer service.  
At Road Ranger, we supply energy for people and vehicles on the go!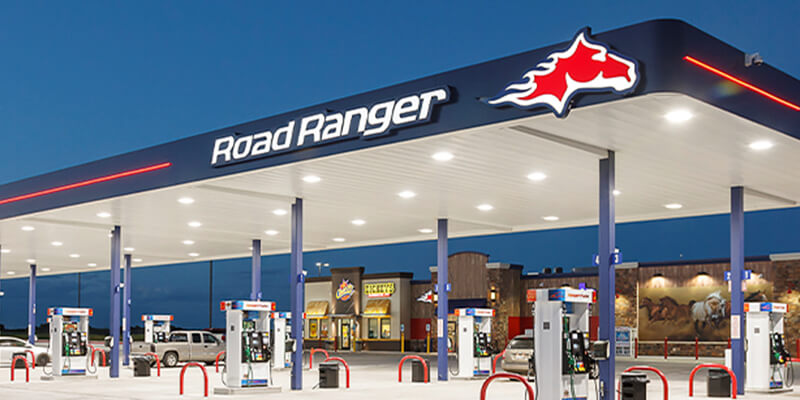 OUR COMMUNITIES
Road Ranger is passionate about giving back to the communities in which we operate and in which our team members work and live. Since 1984, Road Ranger has proudly supported local schools, police departments, awareness organizations, as well as animal sanctuaries.
If your organization would like to make a charitable request, please complete the Charitable Request Form, and we'll get back to you within 30 days.