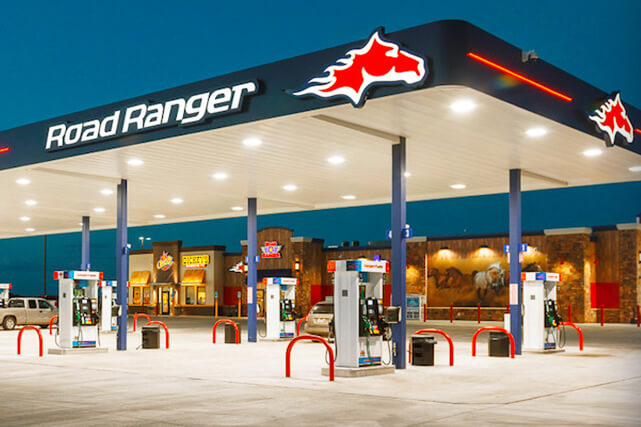 Do you have what it takes to be a Ranger?
At Road Ranger, we owe our success to friendly, driven employees who thrive in our family-type atmosphere. We know those good people are hard to find, so we offer incentives that are hard to resist: excellent benefits, bonus potential, and career growth. Join our team and see how far we can go together.
COME ALONG FOR THE RIDE
Road Ranger is the 4th largest travel center company in the U.S., with 40 locations across Illinois, Texas, Wisconsin, Indiana, Missouri, Iowa, and Arkansas, there are countless opportunities for you to come grow with us. Our commitment to providing our customers with value and satisfaction is only rivaled by our desire to offer our employees an exciting career that can go the distance, with excellent benefits and many ways to move ahead. When you join our team, you'll enjoy all of that and more
MORE THAN YOU KNOW
We're far more than just a gas station. Road Ranger locations are modern and professional retail operations that serve our customers with amenities like a full convenience store, fresh food options, game rooms, and clean showers.
THE ROAD RANGER WAY
We're an oasis on the road – very friendly, warm, and welcoming. We are located on highways near smaller towns, which gives us a special vibe. Your team will become like family as you work, succeed, and grow together.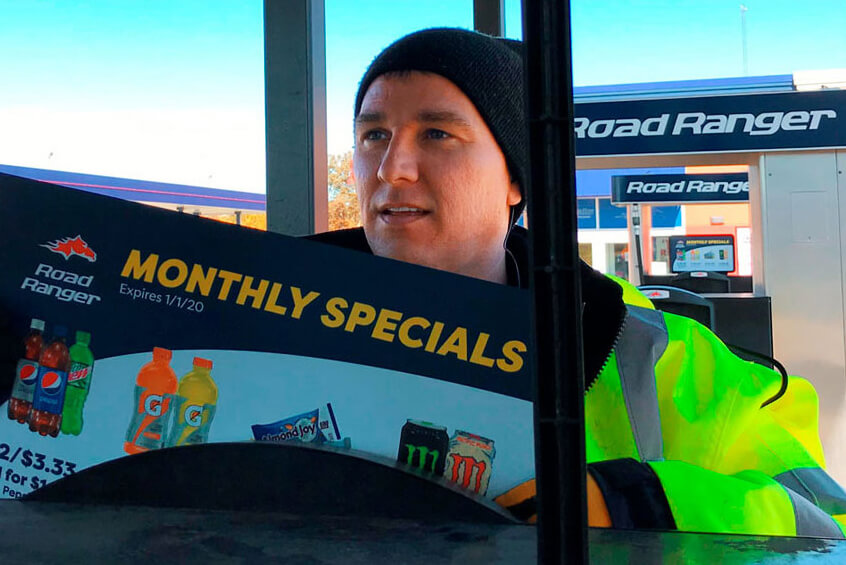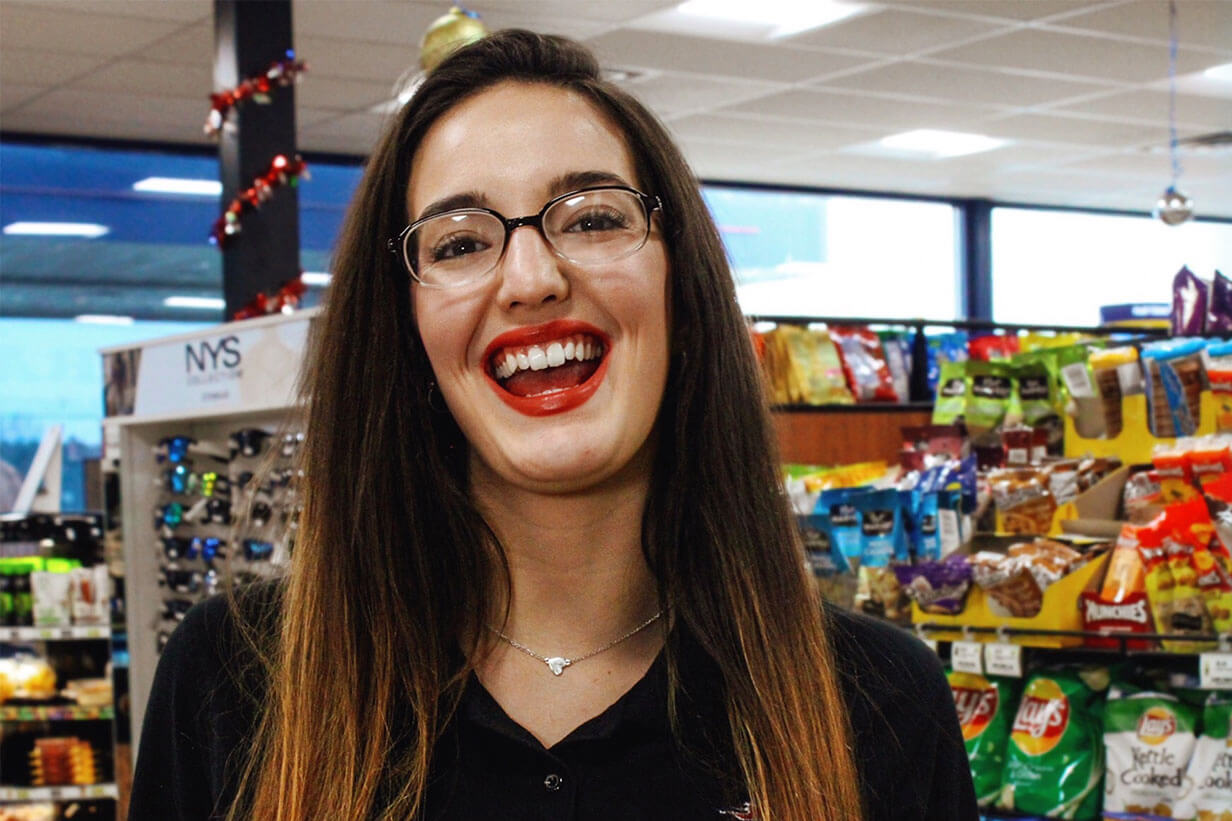 MANY BACKGROUNDS FIT HERE
Because of our scope, we're a great fit for people with retail and fast-food experience, as well as maintenance and other hourly roles. If you've got a great attitude and work ethic, we'll find a place for you.
SCHEDULES THAT FLEX FOR YOU
We're really flexible when it comes to scheduling. Because every Road Ranger is open 24/7/365, we have a multitude of schedules and options, and we're willing to work with you to find one that works for both of us.
PLENTY OF ROOM TO GROW
One thing is for sure: the more you give to your career at Road Ranger, the more you'll get in return. What starts as a job today can turn into a full-fledged career tomorrow. If you're willing to work hard, treat customers and teammates well and take good care of our facilities, the sky is the limit on where your future can go.

WE PUT OUR HEARTS INTO OUR COMMUNITIES
At Road Ranger, it's important that we help pay back the many communities where our facilities are located. We're proud to give back to the people who support us.
THIS IS JUST A SMALL SELECTION OF ORGANIZATIONS WE SUPPORT
Ashton Lions Club (Ashton, IL)
Elm Mott Fire & Rescue (Elm Mott, TX)
Fieldcrest High School Girl's Basketball Team (Minonk, IL)
Helping Hands (Springfield, IL
Kishwaukee Recreational Association (DeKalb, IL)
New Boston Volunteer Fire Department (New Boston, TX)
Sonora Outlaw Rodeo (Sonora, TX)
Wyeville Elementary School PTO (Tomah, WI)