Ranger Racing was born out of the desire to join a community that really hit home with our customer base. Armed with a modest sponsorship budget and the passion for racing, we contacted ThorSport to see just how we could get involved. Duke Thorson, owner of ThorSport, invited our team out to their headquarters in Sandusky, Ohio to meet the team and introduced us to a rising star, Ty Majeski.
The connection between our teams was instantaneous and the possibility of a partnership was without doubt. Our partnership continues on in 2023 for a second year as we continue to serve as the primary sponsor on the Ford F-150 in the NASCAR Craftsman Truck Series piloted by our guy, Ty. 
The truth is, we're not your average sponsor.
The best part of our partnership with ThorSport is that our team members attend every single race! Staying true to our core values, it only works if you show up and put the effort in! We can say without a doubt that the 2022 season was a huge success! From Meet & Greets to touring the campgrounds with Ty to meet fans, we're not missing a moment of it! We have been both honored and privileged to bring Road Ranger Store staff, Disctrict Managers, Family, friends, and fans to our races as well to get the true race experience down in Pit Row!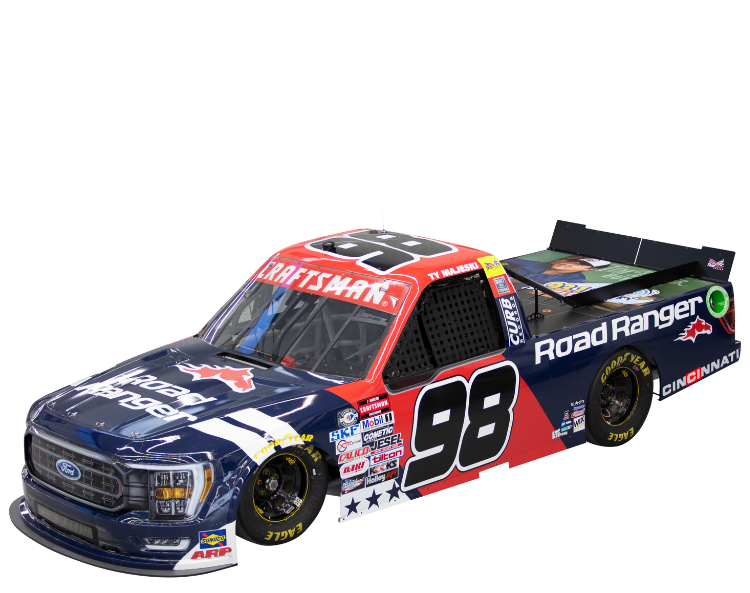 We'd like to say thank you to all our loyal fans & all the new faces we've had the pleasure of connecting with so far during our sponsorship!
Stay tuned to see what's to come for Ranger Racing and Ty Majeski in the YEARS to come.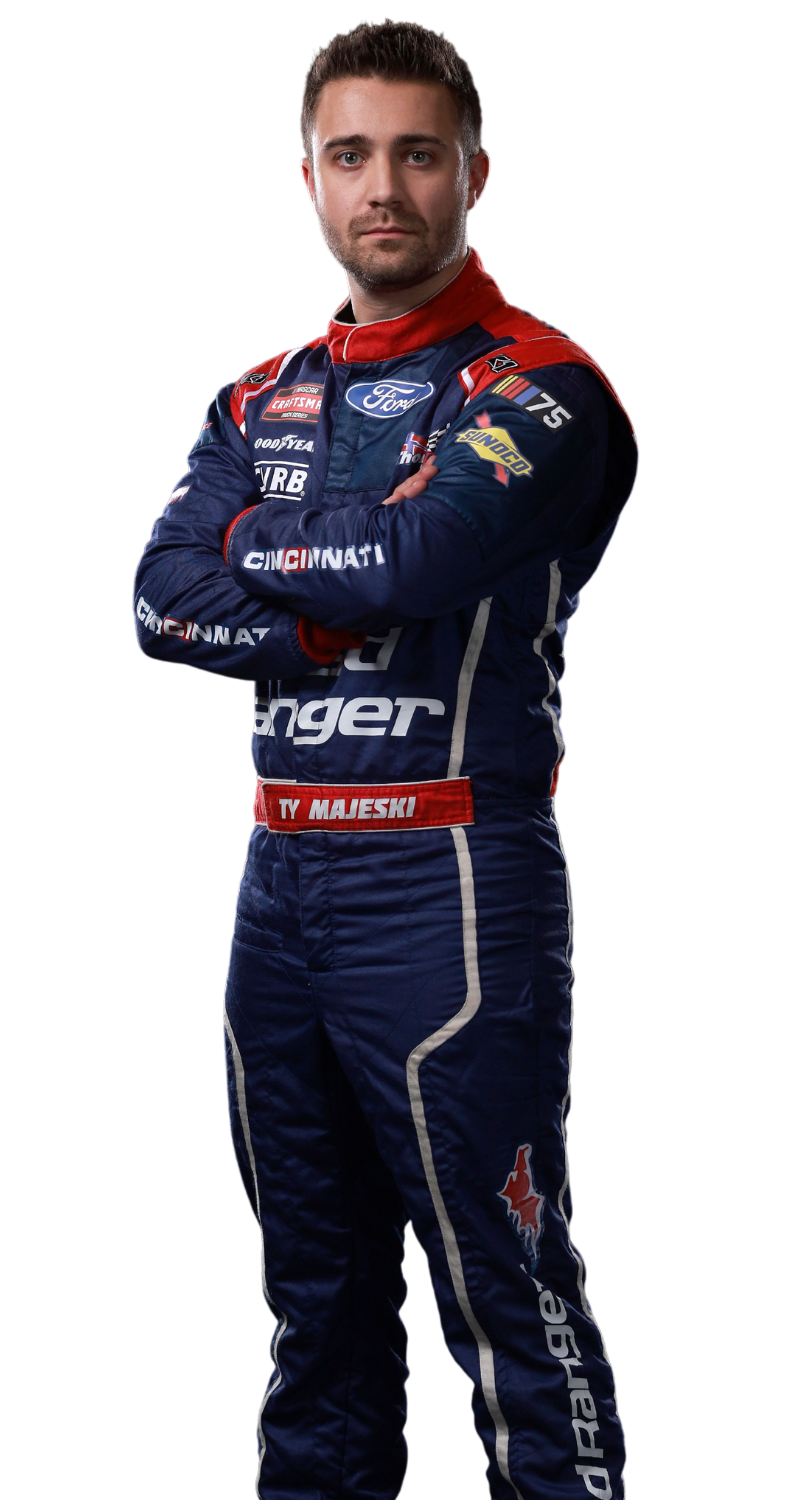 Driver of the Ford F-150 for Thorsport racing
Coming off a hot rookie season in the NASCAR Craftsman Truck Series in 2022, Ty Majeski rolls into the 2023 season with a new manufacturer and new number. The ThorSport Racing driver will pilot the No. 98 Ford F-150 in 2023, and Road Ranger, the Midwest's premier travel center, will return as the sophomore driver's primary sponsor. The Seymour, Wisconsin native started racing dirt karts at the age of nine, won his first race on his 10th birthday and hasn't slowed down since. With a background in engineering, and the will to prevail, Majeski moved to Charlotte, NC in 2017 to work at Roush Fenway Racing as an engineer, while also pursuing his passions on the racetrack.  
Winning multiple prestigious late model events, Majeski made his NASCAR Xfinity Series debut (2017), several starts in the ARCA Menards Series (2017, 2019) and continued to dominate in Super Late Models, while also running a part-time schedule in the NASCAR Craftsman Truck Series (2019-2020).  In 2021, Majeski joined ThorSport Racing, running a part-time schedule for the Sandusky, Ohio based team, while also competing full-time in the ARCA Midwest Tour. In 2022, Majeski made the move to Ohio and completed his first full-time season in the Truck Series. In just his rookie season the ThorSport Racing driver earned three pole awards and led 306 laps enroute to two wins, 10 top-five and 15 top-10 finishes. In 2023, Majeski will once again be paired with championship-winning, veteran crew chief, Joe Shear, Jr., and work in the shop full-time as a race engineer.
Ty Majeski Track Record:
Five-time ARCA Midwest Tour Champion (2014-2017 & 2021) 

Three-time Oktoberfest Winner (2016, 2019, 2020) 

Two-time Slinger Nationals Winner (2018, 2020) and  

2020 Snowball Derby Winner 

2021ARCA Midwest Tour series Record: Most Championships won 

No.1 in the world on iRacing December 2016 – December 2021 

2022 NASCAR Craftsman Truck Series race winner - Bristol Motor Speedway (9/15/2022)

2022 NASCAR Craftsman Truck Series race winner - Homestead-Miami Speedway (10/22/2022)
After his first season as a full-time driver for ThorSport Racing, it's clear to all that Ty Majeski has become a household name in the NASCAR world.  
2023 Ranger Racing Schedule