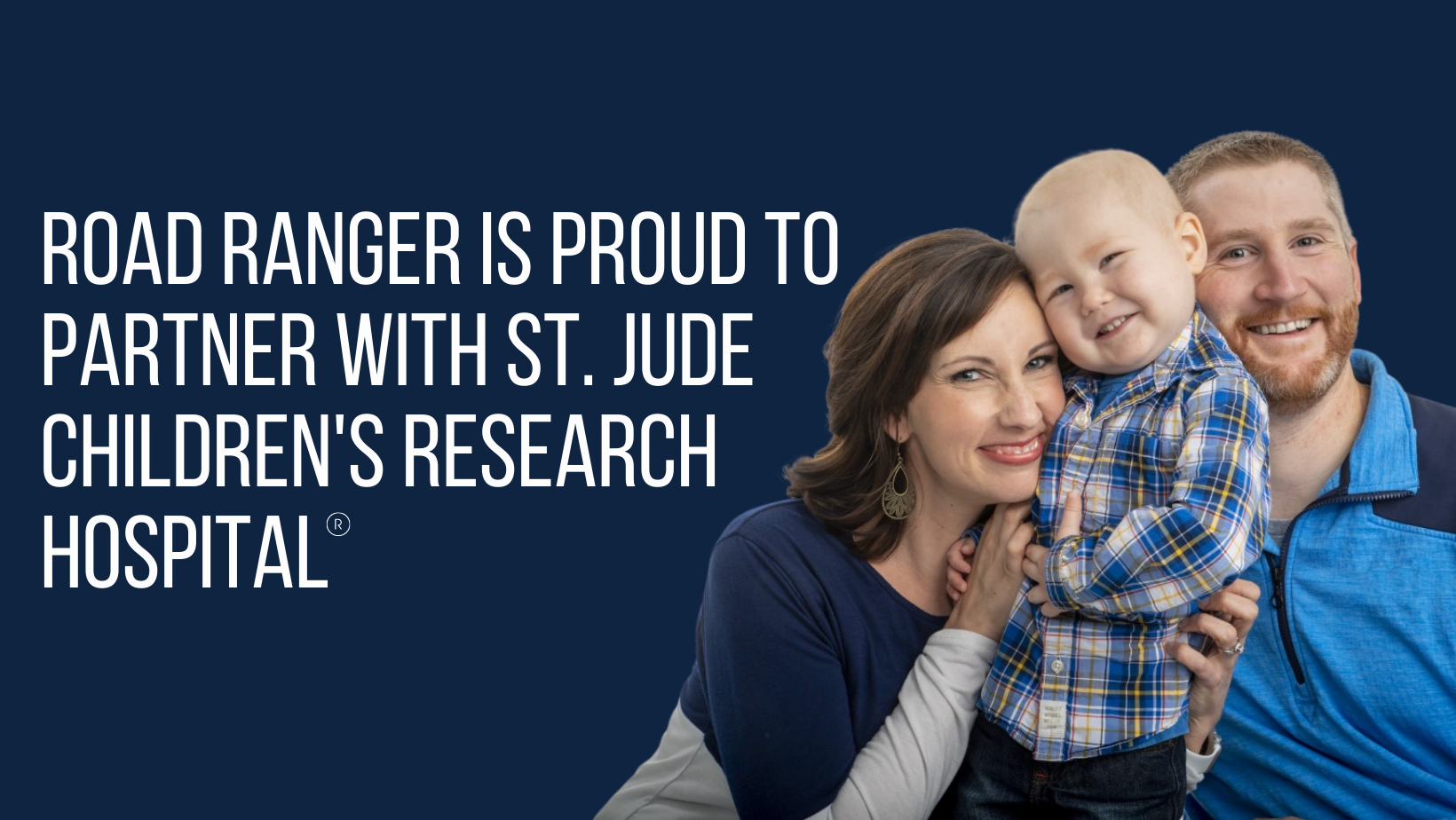 Road Ranger Supports St. Jude
Road Ranger has teamed up with St. Jude Children's Research Hospital to help support its mission: Finding cures. Saving children.® 
As part of our partnership, Road Ranger locations and local communities will be able to join us in our partnership with St. Jude, a place so many kids call home while they fight cancer and other life-threatening diseases.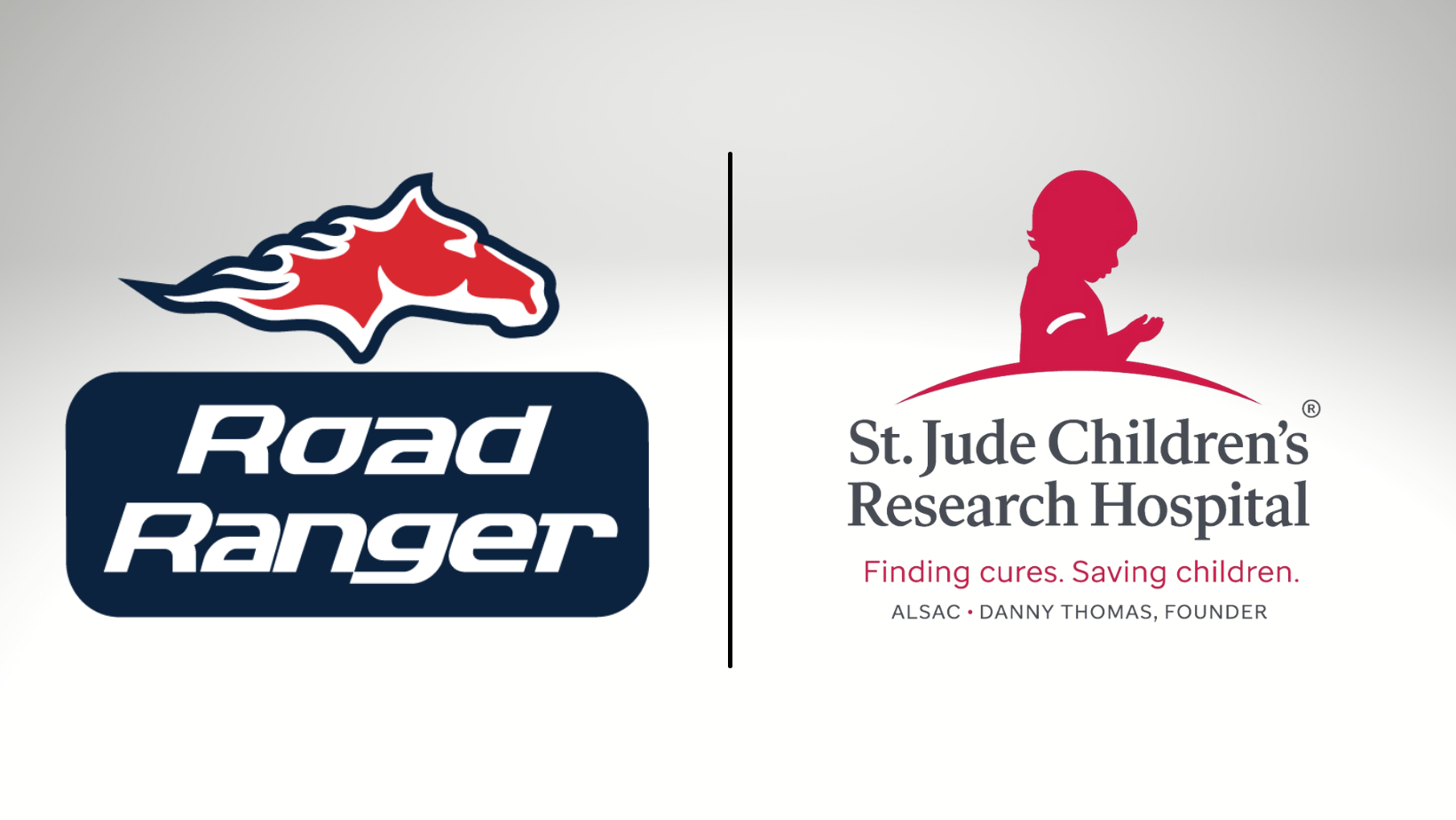 Road Ranger will be offering in-store purchase round-ups during the months of July, August, and September, where customers can round up their purchases to the nearest dollar.  In addition to that, during the month of October, Road Ranger will be offering the opportunity for patrons to donate to the St. Jude Children's Research Hospital by purchasing a St. Jude branded wristbands at checkout. As a token of our gratitude, Road Ranger will match the first $10,000 donated as part of this month-long promotion. 
Road Ranger continues to find new avenues to give back. When you fuel at a Road Ranger location on the first Wednesday of every month, Road Ranger will donate a penny of every gallon pumped!
As we continue to build out our fuel network, we know that each community we join should be part of our mission. That is why Road Ranger donates $1,000 to the local community and 10% percent of Grand Opening profits to St. Jude on opening day!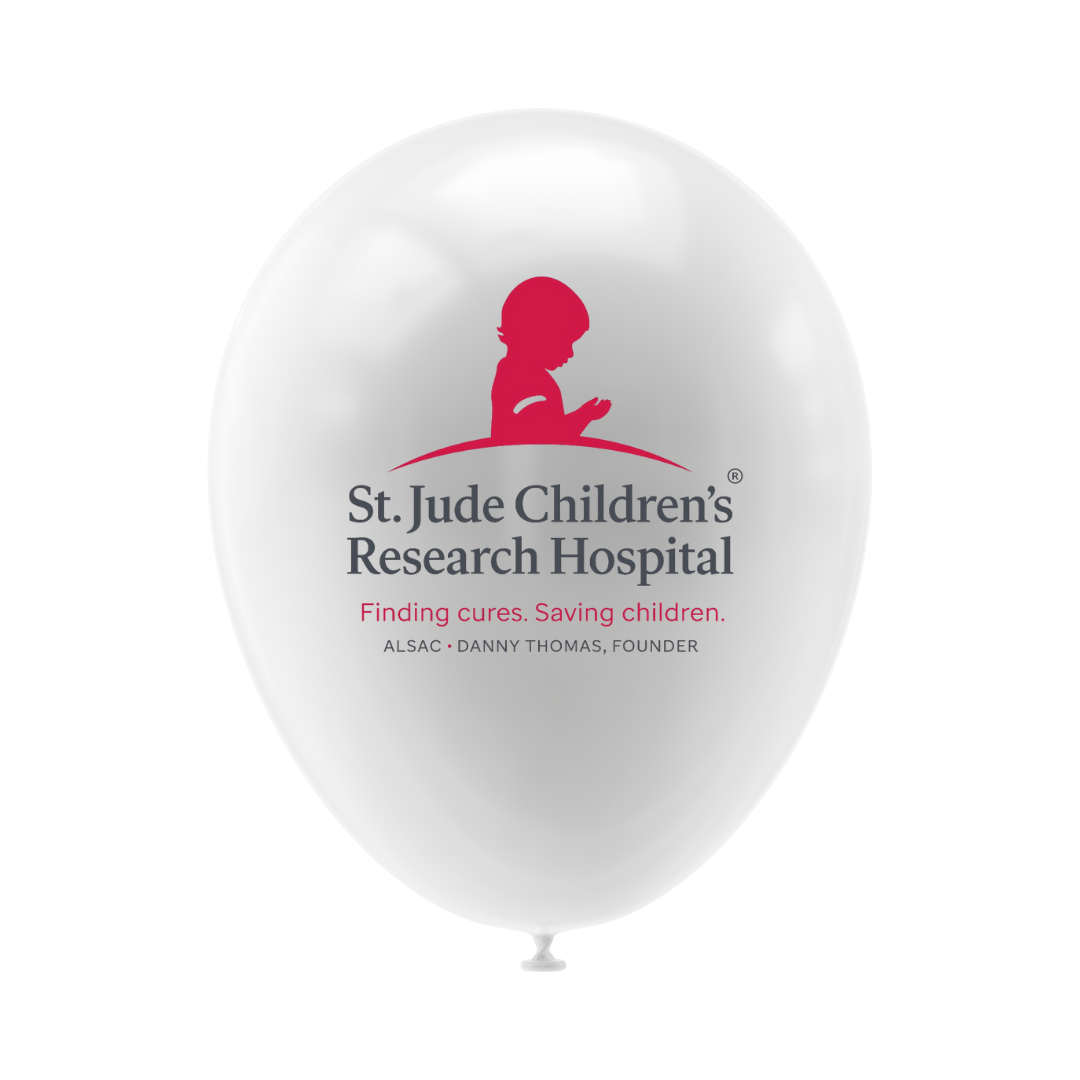 Corporate Fundraising Events
As Road Ranger continues to increase our footprint in the travel center world, we wanted to stress the importance of giving back to charitable organizations. With that, Road Ranger's partnership with the St. Jude Children's Research Hospital has given us another opportunity to host our 2nd Annual Road Ranger Golf Playday at Klein Creek Golf Club in Winfeild, IL. With multiple levels of sponsorship possibilities, this event will provide over $50,000 of charitable donations directly to St. Jude Children's Research Hospital.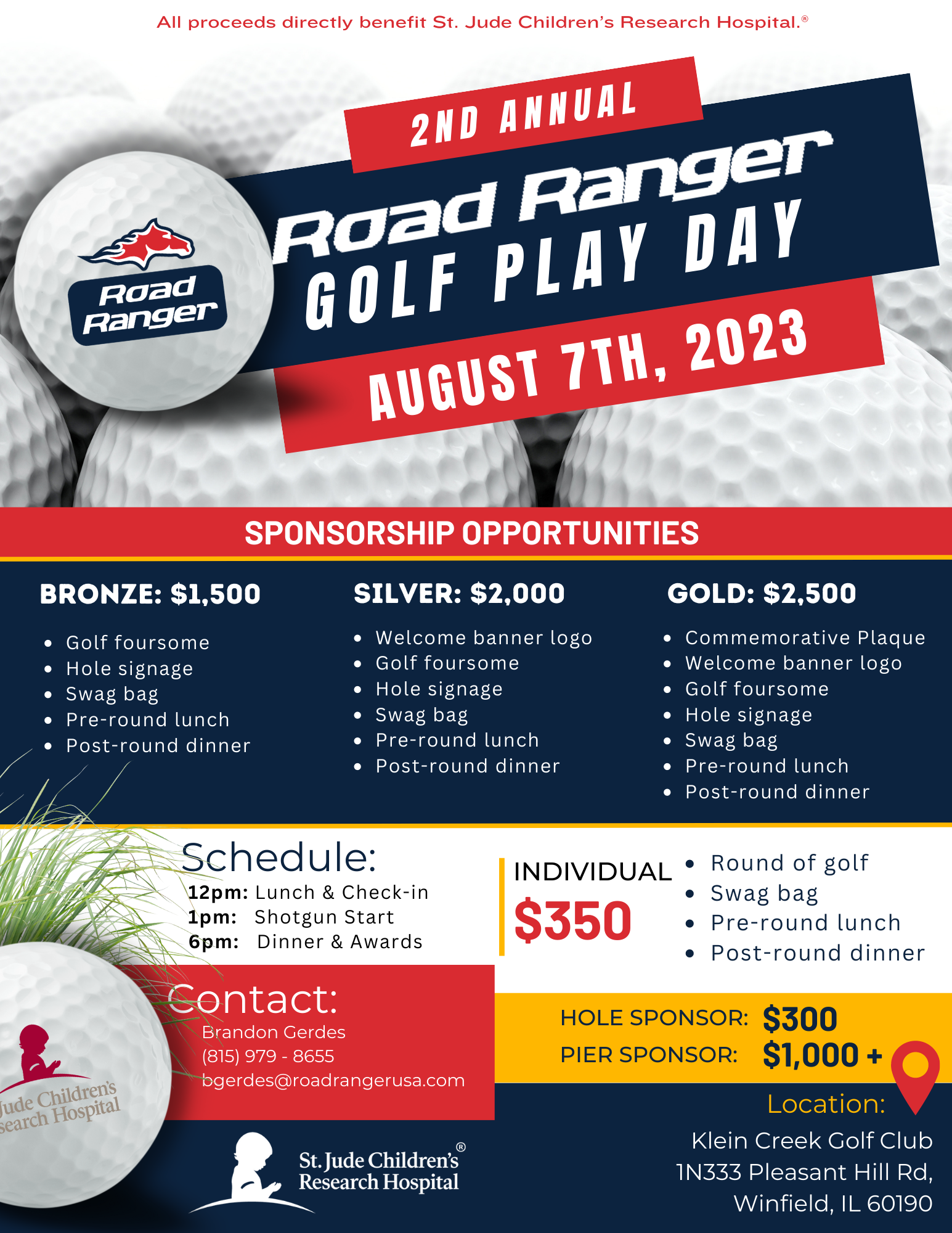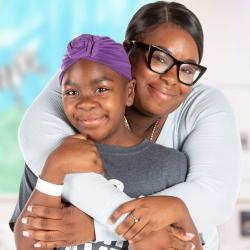 Want to get Involved?
Even though we have found many different avenues to donate, we know the possibilities are endless. If you are looking to partner with St. Jude & Road Ranger to make an impact let us know!
Follow Our Journey
We will be sharing our journey with the world! Follow our social media accounts to get real time updates on what Road Ranger is up to today.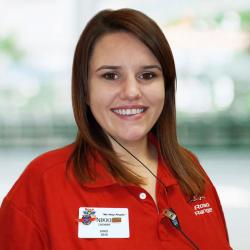 Work at Road Ranger
Think our mission is pretty awesome? We do too! Join our team and start a career that truly makes a difference in the lives of others.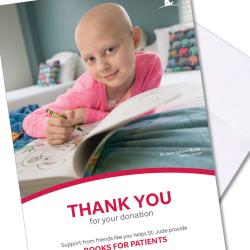 Want to Know More?
Want to know more about who St. Jude is, and exactly how your donations are being used? Partnering with such a transparent charity makes it simple.