We know that it's Professional Drivers who keep America running and that's exactly why we are celebrating you ALL WEEK LONG! To show our appreciation, we will be offering 2X bonus points on every fill up you make this week and exclusive in-app promotions! Are you a professional driver? Allow us to thank you for all you do! Download and register today to participate.
Check Out Our week of promotions for Pro Drivers!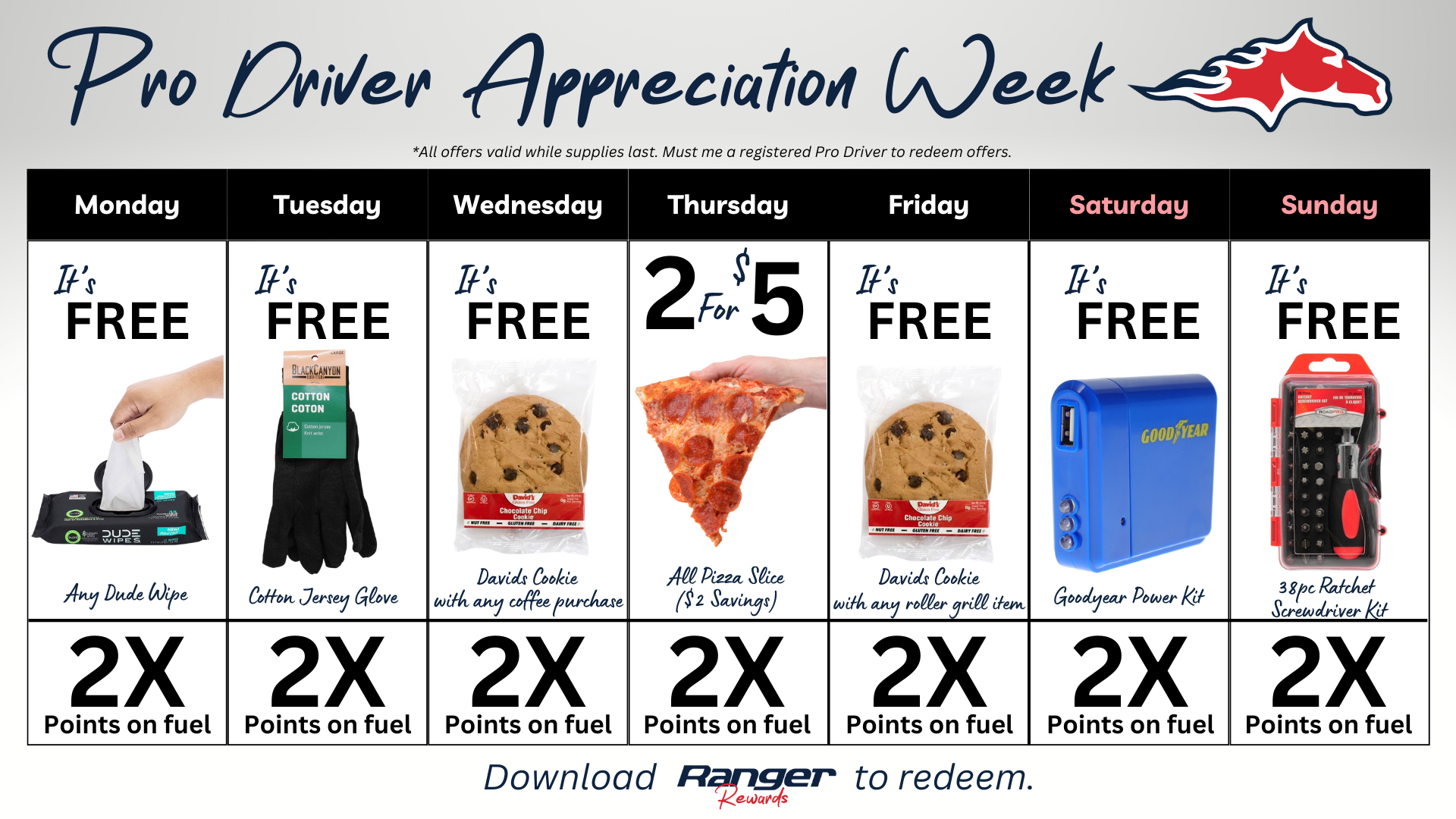 We're not done yet... Nominate your favorite PRO DRIVER!
Is there a professional driver in your life that you think is truly making an impact? Now is your time to let them shine. 
The voting for this nomination will be open from September 11 - September 17th. 
The winner of this contest will be featured in an article showcasing their talents and providing incite about what it's like to be a professional Driver. They will also receive a Road Ranger Gift Card & Ranger Swag to express out sincerest gratitude for everything they do! Let the nominations begin!
Want to share a link with your friends to help get nominations for your favorite Pro-Driver?
This Link is user-friendly! Driver of the Year Contest | Road Ranger (roadrangerusa.com)